Throughout 2021, Bitcoin's circulating supply has experienced significant changes as part of it has flowed into the Ethereum (ETH) network, exchange-traded investment vehicles, and corporate treasuries in the form of WBTC, according to Arcane Research.
The market insight provider acknowledged that Bitcoin has found other use cases after leaving crypto exchanges in the form of Wrapped Bitcoin (WBTC).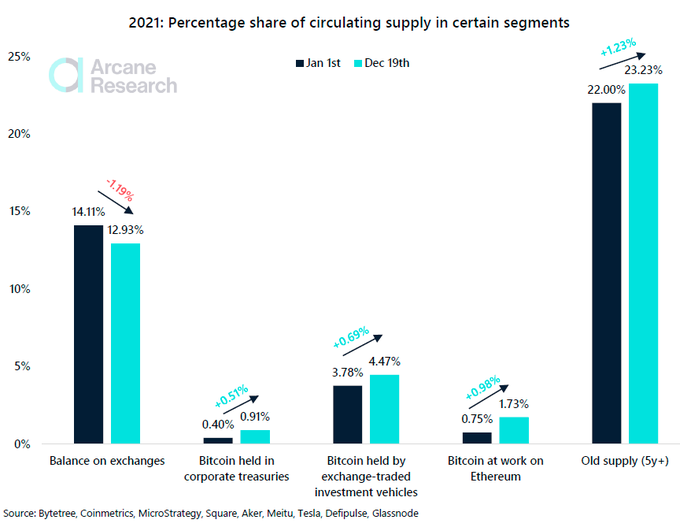 WBTC is an ERC-20 token that represents Bitcoin on the Ethereum network. Therefore, the Bitcoin that backs WBTC is verifiable through a proof of reserve system that prompts a 1:1 verification between minted WBTC tokens and the stored Bitcoin.
Meanwhile, futures open interest on the Bitcoin network has gained momentum by surging 10%. This partly explains why the leading cryptocurrency has been on track based on a price surge.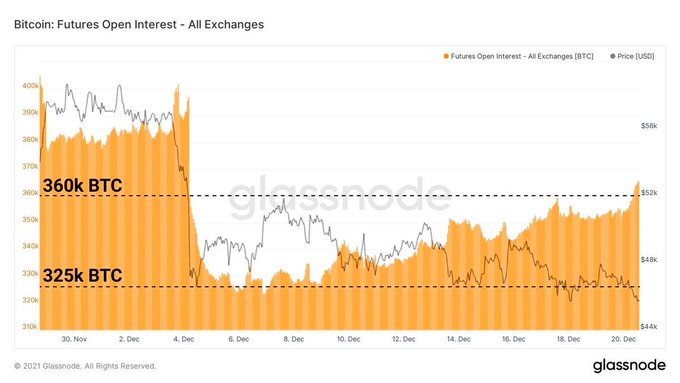 Bitcoin was up by 5.49% in the last 24 hours to hit $51,026 during intraday trading, according to CoinMarketCap. This shows that open interest and price are positively correlated.
The crypto industry's M&A experienced notable growth in 2021
The crypto industry has been a beehive of activities as it witnessed significant growth this year. For instance, mergers and acquisitions (M&A) surged by 131% in 2021.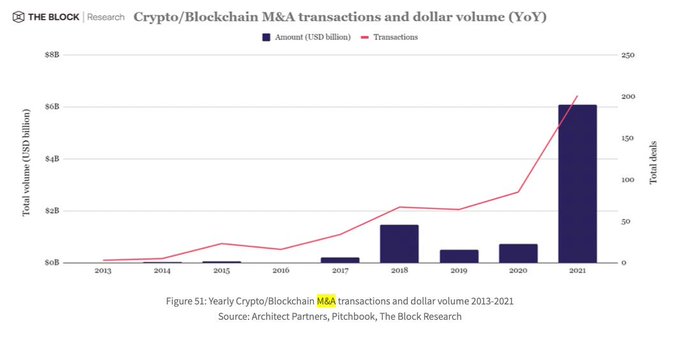 Furthermore, venture capital firms pumped a whopping $30 billion into the crypto sector in 2021, nearly four times its previous all-time high of $8 billion recorded in 2018.
Meanwhile, Bloomberg's senior commodity strategist Mike McGlone believes that Bitcoin's bull market is not over yet because the benchmark of this cryptocurrency could surge up to $70K in the near future.
With the end of 2021 just around the corner, it remains to be seen how Bitcoin plays out even though it seems Santa has come early after BTC breached the psychological price of $50K.
Image source: Shutterstock

Credit: Source link