OnlyCam is a decentralized ecosystem on the Binance Smart Chain that aims to move the $100 billion adult industry into with the world of crypto, DeFi and NFTs – its token $ONLY will reduce the cost for content consumers and empower content creators to earn much more by cutting out the middle-man.
How does OnlyCam work?
Some popular adult sites have recently begun to accept cryptocurrency – OnlyCam plan to take it a step further and launch their own platforms where content can be purchased using their deflationary utility token. In this way they will eliminate the need for intermediaries, producers or agencies – and solve issues facing the adult industry such as censorship, a lack of payment methods and copyright laws.
$ONLY token holders wll receive rewards in the form of a shared part of every transaction that takes place across the OnlyCam network. Token holders will also have a say in the future development of the project – with 100% anonymity.
Artists will be able to use NFT technology to help create unique content and monetize it more effectively – the possibilities are unlimited and recurring revenue can be generated each time an NFT is sold. With more personalized product creation, fans will feel closer to their online idols and be able to tip them faster and more discreetly.
A New Era of Adult Entertainment
The OnlyCam project will break down borders and barriers in viewing content on the blockchain – audiences across the world will be able to discover creators and consume content at cheaper rates than using fiat currency.
Adult creators will also be able to form their own exclusive fan club accessible only through the OnlyCam crypto community. OnlyCam aim to be at the centre of the next phase of evolution for the adult industry – Adult 3.0 – making it fully decentralized with greater user utility.
OnlyCam is dedicated to building trust and transparency in the adult industry, and embracing the principles of diversity, fairness and freedom. The OnlyCam team are professional developers with 20 years combined experience in smart contracts, solidity and NFTs.
OnlyCam Presale
OnlyCam will launch in Q1 2022 with its first 100 performers and collaborations with high-level adult content influencers. Shortly after that the first OnlyCam NFTs (non-fungible tokens) will be minted. They expect the $ONLY token be listed on exchanges such as Pancakeswap, DEXT and others by Q3 2022.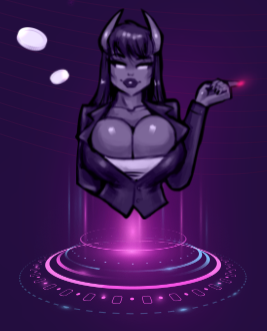 Other parts of the roadmap include creating an entire marketplace for adult artwork to be bought and sold as NFTs, a VIP internet subscription service to exclusive content, a multi-streaming service, a merchandise store, and an exchange payment solution.
You can be an early investor in Onlycam now by joining the presale, currently running through Q4 2021.
Find out more by visiting their website and social media platforms at the links below. Their official Telegram chat group with over 15,000 members is a way to network with other OnlyCam investors and the development team.
Twitter – https://bit.ly/3CPQNkm
Telegram – https://bit.ly/3DSpx5X
Website – https://bit.ly/3xsfNgw
Credit: Source link